This portal is for enhancing peer support in dementia care. The focus of peer support will strengthen services in dementia care and allow for more innovation in services. This is a site for webinars, meetings and sharing of information.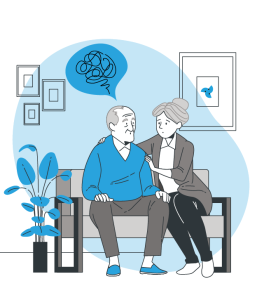 To participate on this site, you must register or log in to Your user. You can do this here:
The project aims is to promote the values and measures for a better life for people with dementia and how to create participation and co-production between service providers and families of service receivers. This requires education, training and change of attitudes amongst informal carers, professionals and policymakers.
The project will adress this needs through sharing of competence and capacity building in education and training for peer workers in dementia.
Topics: